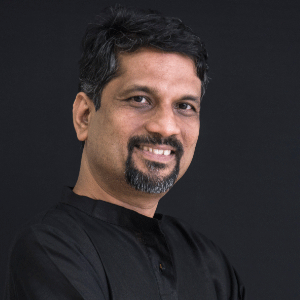 Sridhar Vembu
The idea of putting crucial data related to core functions like sales & marketing, HR and finances in a computing cloud would have seemed an unconvincing scheme, if it was suggested a decade ago to a business. And, the reason would be the perceived risks of involving third party into handling of crucial company data. But with time, technology has changed the perceptions, bringing in the desired faith to take businesses into an era where they don't mind turning into software driven enterprises. According to a global study conducted by Oxford Economics, companies are adapting to the application economy at a rapid and accelerating pace. The study also illustrates that becoming a more software-driven business has a positive impact on market share (47 percent), the development of new products and services (42 percent), and financial performance (36 percent). While this data draws a convincing picture of present day technology enabled business dynamics, it also depicts a promising path for technology service providers. This is what a network management software company Advent Net, now known as Zoho Corporation had envisioned, when it was introduced in 1996. The company was initially founded to offer competitive network management solutions which later evolved as a full-fledged software solutions company.
A Saga of Evolution
Zoho Corporation delivers an impressive story of evolution, wherein it gradually stepped into the new serviceable areas starting with network management. The company organizes itself under three divisions; WebNMS, ManageEngine and Zoho, each under its own brand. The first division, WebNMS is a natural extension of the original strategy and provides a software framework for network management solutions in the telecommunications industry. ManageEngine is the second business division that serves as a broad umbrella of software solutions to help IT professionals manage corporate IT assets. The third division managed by the organization,the Zoho brand encompasses the software suite that runs an entire business.This division was initiated as the company's advent in the software market. "It was conceived in 2005 with the launch of online office suite for creating and managing documents, Zoho Docs. This was before Google Docs. The same year, Zoho CRM was also launched. Since then, we have launched more and more products every year and improved the existing ones, making them feature rich," elaborates Sridhar Vembu, CEO, Zoho Corporation.
Delivering Comprehensive Software Solutions
Zoho offers an extensive portfolio inclusive of over 33 products majorly focused at Sales & Marketing, Email & Collaboration, Business Process, Finance, IT & Help Desk and Human Resources. The company serves as an operating system for businesses.
It is a single cloud platform to run an entire business as it manages everything from sales and marketing to support, from productivity and collaboration to accounting and HR, and more in one place. Sridhar adds, "Most of our products are already integrated. So, you not only save a lot of money, but also get a better and more comprehensive picture of your business. Zoho distinguishes itself on the sheer breadth and depth of its offerings." Owing to its extensive range of solutions, the company serves a vast client base as a single point of contact and helps them get rid of the pain of integrating different products.
Over the years, Zoho has ensured to align its efforts with the growing needs of the market to further address them. With every passing year, the company has made it a mark to stun the market with a new product. Starting from development of Zoho Writer and Zoho CRM in 2005 to Zoho Sheet, Zoho Show and Zoho Projects in 2006 and Zoho Show Time, Zoho Forms and Zoho Inventory in 2015, the company has undeniably delivered something new every year. Among its other developments, the company counts various products including Bug Tracker, Survey, Contact Manager, Books, Social, Expense, and Motivator. In its journey of 2 decades, the company has enabled its clients manage the crucial business functions like finance, with sheer ease.
Simplifying Accounting with Zoho Books
Zoho Books is a cloud accounting software that helps businesses to automate almost all of their manual tasks like sending reminders, generating reports and reconciling bank accounts. Zoho Books drastically reduces the burden of generating financial reports, bookkeeping tasks and a lot of other financial tasks that often take a lot of time. "By connecting Zoho Books to their bank accounts, businesses can considerably reduce the data entry work and simply reconcile each transaction that's fetched into the system," recounts Sridhar, detailing Zoho Books, one of the key offerings of the company. Zoho Books is developed in a way that it can be customised as per the application in different set-ups. Moreover, it brings extensive features including the time-tracking capability and its ability to generate customized reports when a comparison with previous reports is needed. Zoho Books supports 40+ reports and is also integrated with Zoho Reports and the company's Expense, Inventory and CRM software. Additionally, the product is available on all major mobile apps such as iOS, Android, Windows and iWatch.
Zoho Books drastically reduces the burden of generating financial reports, bookkeeping tasks and a lot of other financial tasks that often take a lot of time
With numerous software developments and a vast client base to its name, the company now maintains a 20 million user base across the globe. California based Zoho Corporation has always been abiding by the idea of bringing something new to the market. And, the various awards bagged by the company serve as the testimony to this. Over the years, Zoho Corporation has been accredited with recognitions including Awesome Application Award by The Sleeter Group in 2013, CRM Market Leader Award by CRM Magazine in 2012, The Best Free Email Service Award by About.com in 2011 and Technology of the Year Award by Info World in 2009 among others. Drawing inspiration from these accomplishments, Zoho aspires to bring various new products aligned with the growing market requirements, in the years to come.